Size Up, Size Down Program
Of all things we may or may not understand in this world, one thing we closely understand at Navas is the challenge to find the perfect clothing fit for men over 6' tall (it is why we exist, literally). Navas is here to help! 
Tall clothes for tall men.
The Navas Lab designs and manufactures the perfect fit for elevated men over 6 feet tall, and we do it with high-quality sustainable materials and production methods - right here in our backyard of Vancouver, Canada. While just 15% of men are over 6 feet tall, you too deserve clothing made for your elevated stature.
Long arms annoying to shop for
I have been wearing Navas clothes since the initial Kickstarter and still wearing my original 2 tee-shirts and Hoodie. Love the clothes and quality!
Barry: 6'3", 175 lbs
Finally found clothing that fits
I am 6'8" 260 and I have never had sweat pants that fit well. Most are way too short. This becomes even more evident when doing physical activity cause they ride up. These joggers are perfect. I personally wear the 38/36. I worn them a few times and the fit could not be better. The quality is exceptional as well.
Brandon: 6'8", 260 pounds
Sweatpants upgrade!
The Hudson pants are awesome! They fit perfectly and are super comfortable. They're also a massive upgrade from my other sweats and most importantly, my girlfriend loves them :)
Ed: 6'8", 180lbs
Wife loves the Crowe Bamboo
I tried on the large Crowe Bamboo cotton and thought, wow, this might just be the most comfortable and best fitting T-shirt I have ever worn! My wife also liked the way it fit.
Mike: 6'4", 175 pounds
No more stomach showing!
Purchased this shirt in size L tall for my 6'6 boyfriend (he usually buys size L in t-shirts since he doesn't have to worry about sleeve length) and we both love the material. It's so soft. The shoulder seam sits at the perfect spot, and the shirt is long enough that if he raises his arms his stomach doesn't show. Exactly what I wanted.
Irina's Boyfriend: 6'6"
Versatile and comfy
These are my favourite bottoms to wear at the gym, when I bike or even go for a long walk. It's super comfortable and I even wear at home when I plan to do some work around the house. Material is fantastic, it's a mix between polyester and spandex.
Bhavin: 6'3, 178 lbs
The Perfect Hoodie
My favorite piece of clothing I have purchased in a very long time. I am 6'7" and 175 and I like fitted clothing so it's been a real challenge. I ordered a M and this thing fits perfectly. It's like it was tailored for me. Truly a great hoodie and service.
Jan: 6'7", 175 pounds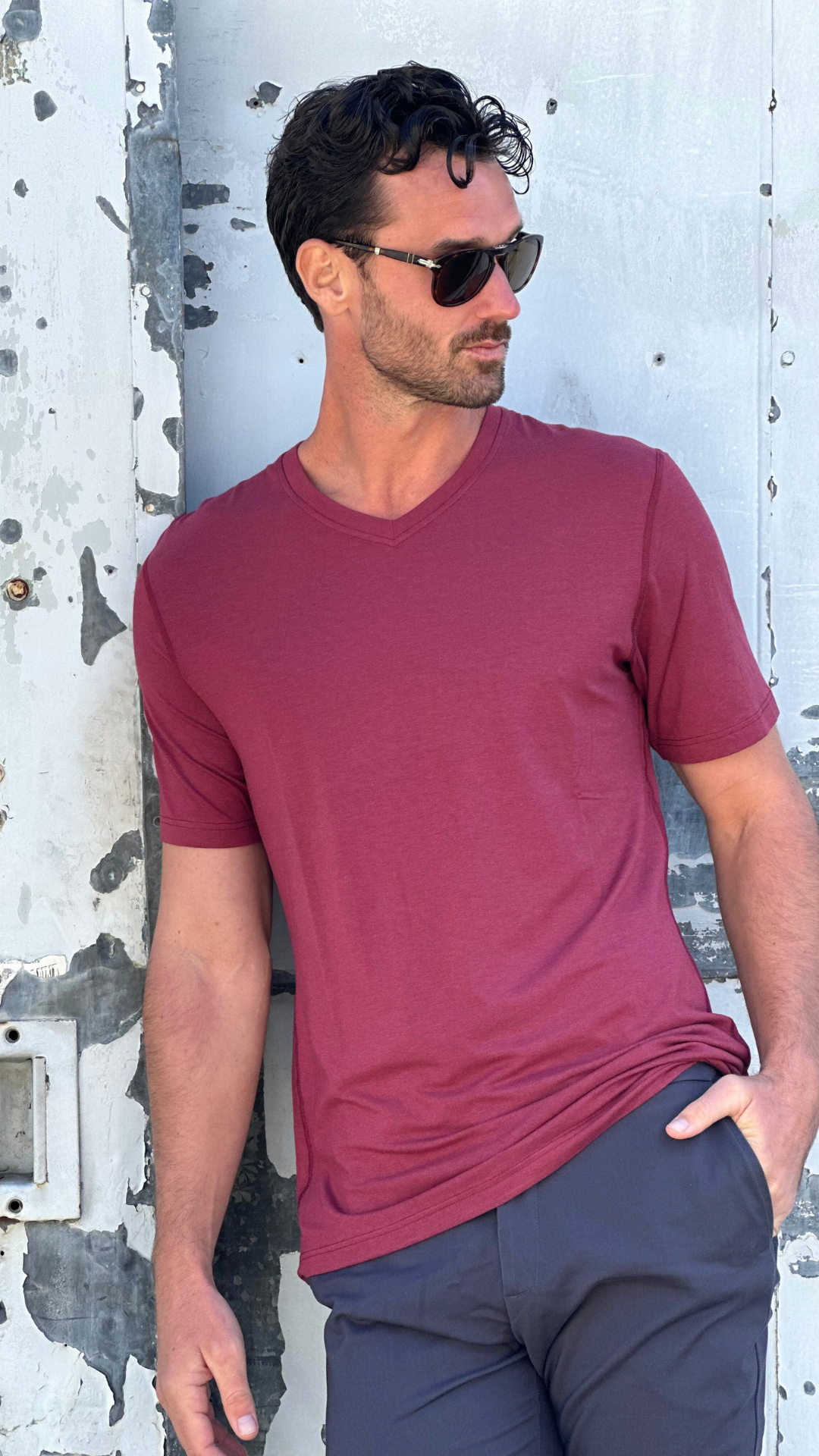 We've Got Features
Tall
For elevated men over 6' tall, we've got you. Say goodbye to short or baggy clothes. We make "Regular" Tall and "Extra" Tall clothing because indeed, there are different types of Tall.
Soft
Thank you bamboo fabric, for giving our customers the softest and most comfy clothing in their closet. Guaranteed your partner, sister, cousin, mother is going to want to steal your Hawkins Hoodie!
Anti-Odor
Another high five to bamboo, and this time for all-day wear less the stink. Life is too short to stink. Bamboo is also breathable and versatile as a an outer or layering piece.
Sustainable
Hello Bamboo Cotton! Our fabric and processes meet the strict requirements of OEKO-TEX standard 100 for environmental friendliness. In addition, our materials are dyed without heavy metals, phthalates, lead or formaldehyde.
Designed & Made in Canada
From our origins in 2016, we are bucking fast fashion, supporting local businesses to produce every Navas item. It is wonderful to have production and warehouse facilities just 1 kilometer from each other (and almost literally, in our backyard here in Vancouver, BC).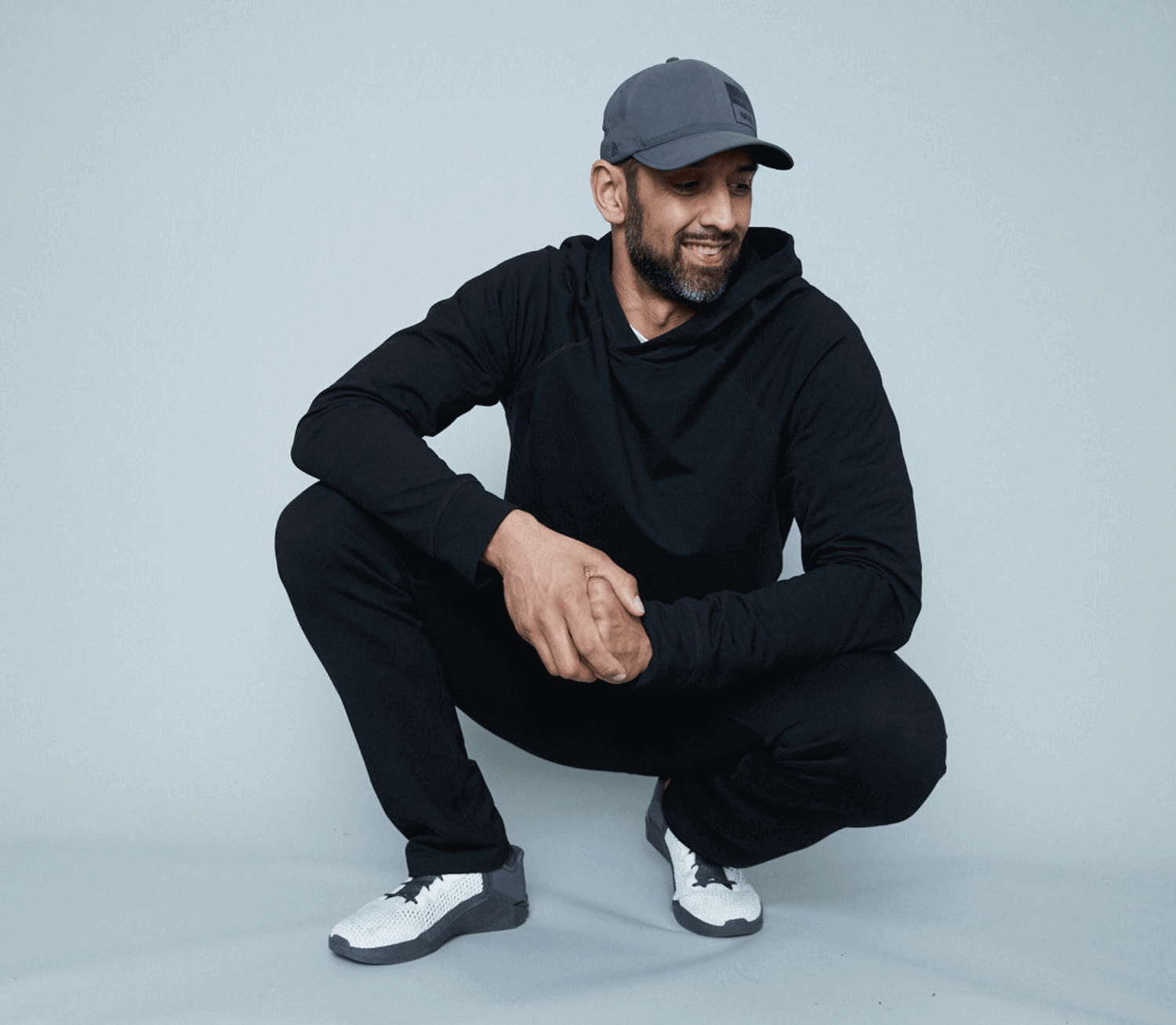 Details Not to Miss
Free Exchanges
Wrong size? Our stylist (Jodi) is here to help! Email her at jodi@navaslab.com
Free Shipping
For orders over $125CAD (within Canada), $200CAD (US) and $250CAD (International).
What is Navas?
A Cat. He is the owner of our co-founder Alex. He's fancy and always wears a tuxedo. We also love dogs here too (woof). Navas comes from a spin on the word navigator … learn more here about our muse and inspiration.
Blog
Tall Men Chronicles - A place to celebrate tall men, sustainability, versatility and community.
When we think about the community at Navas we think about giving back, connection and relationships.  We've chosen to sponsor Beach Volleyball athletes Sam Schachter and Dan Dearing and their...

When we think about the community at Navas we think about giving back, connection and...

Navas Lab is committed to producing high-quality, stylish and sustainable clothing for elevated men while also doing our part to minimize the environmental impact. Here are a few of the...

Navas Lab is committed to producing high-quality, stylish and sustainable clothing for elevated men while...

Meet one of our Navas Influencers, Adam Russell. He's a 6'7'' firefighter who stands tall for respect, honour and courtesy!

Meet one of our Navas Influencers, Adam Russell. He's a 6'7'' firefighter who stands tall for respect, honour...
FAQS
What is my Navas size?

Because there are different types of Tall, at Navas we have two options for shirts: (1) "Regular" Tall typically for men 6' - 6'5" and (2) "Extra" Tall for men 6'6" - 6'9"+. Please check out our Fit Guide for details on all our clothing. Both your measurements and preference for fit are factors and should you desire assistance, reach out to our stylist at jodi@navaslab.com
Can I wear a Navas tee to the gym?

Our tees are great for the gym because your sweat doesn't mean you have to stink as well (bamboo is anti-odor, whew). We make every item at Navas with versatility in mind … wear it to the gym, tees under a sport jacket or blazer, with jeans, under a vest or peacoat, on the golf course or at the office. And, our joggers and lounge pants give you style when you are not trying.
Is Navas clothing good for travel?

Navas is soft, comfy, and defies wrinkles. You can step off the plane and throw a blazer over one of our tees and not only will you look stylish with ease, but you won't stink either (another shout out to Bamboo on being anti-odor).
Where do you design and make Navas?

Every item is proudly designed and made in our backyard of Vancouver, British Columbia (add red maple leaf here).
Is Navas vegan?

Yes, all our materials are vegan. Navas - the cat - is an obligate carnivore, however.